SPESAR Sp. z o.o. sp. k.
ul. Szczepankowo 146D/2, 61-313 Poznan, POLEN
Zentrale Gewerbe Register Nummer: 7822759252 (Steuernummer)
Telefonnummer (Montag bis Freitag 8:00 bis 16:00 Uhr): +48 61 101 69 27
E-Mail-Adresse: natibaby@natibaby.com
Natibaby – the first Polish woven baby wraps
Natibaby is the first Polish undertaking which manufactures woven baby wraps; the company was established in 2005. Our brand quickly became recognisable and popular globally. Since then, we have created hundreds of patterns of fabrics.
As the first-ever producer of woven wraps in Poland, we have contributed to building awareness about the beneficial effects of carrying children in wraps in Poland. Closeness with the child and free hands of the parent – that's precisely what our baby wraps and carriers are all about. Supporting parents in everyday life has always been our major goal. We began with creating cotton wraps. This was followed by our offer being expanded by wraps with admixtures of flax, hemp, silk. An important aspect was also supporting the local market, which is why our wraps are woven and sewn in Poland.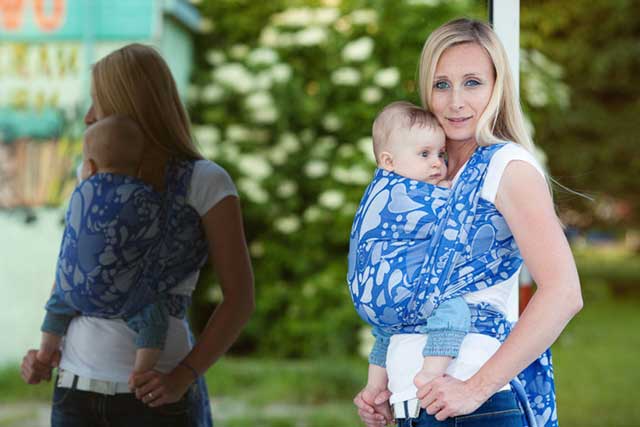 We set the trends
As the first ever in the world, we have introduced the sale of wraps with an admixture of Merino wool, bamboo viscose and no-cotton wraps, consisting of bamboo viscose and linen or hemp. All admixtures offer different benefits, but one thing always remains unchanged. The yarns and dyes which we use are always subject to rigorous testing for children's safety. We are a leader in wrap design. As the first in the world we have introduced, among others, wraps with motifs of martins, dragonflies, butterflies, and designs of famous painters such as Vincent van Gogh, Gustav Klimt.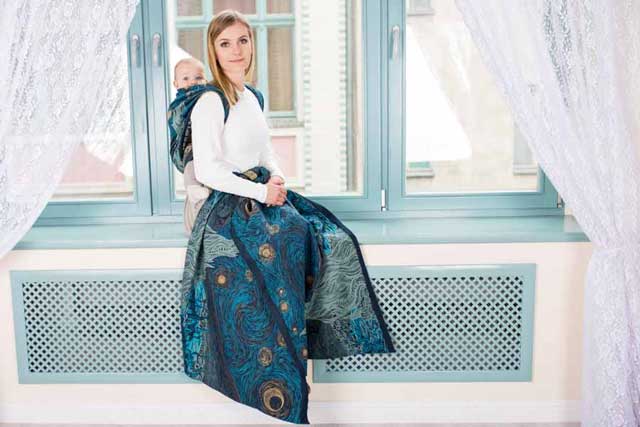 Modern & ergonomic Natibaby baby carriers
In subsequent years, we expanded our offer with new products, including baby carriers. We began with the Mei Tai carriers, which were soon supplemented by Onbuhimo, Half Buckle and the most popular Soft Structured Carriers. NatiGrow adjustable carrier allows you to freely adjust the size of the panel to your growing child.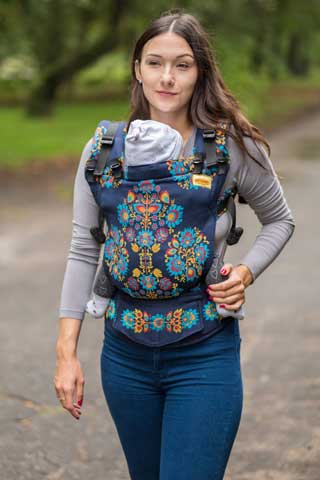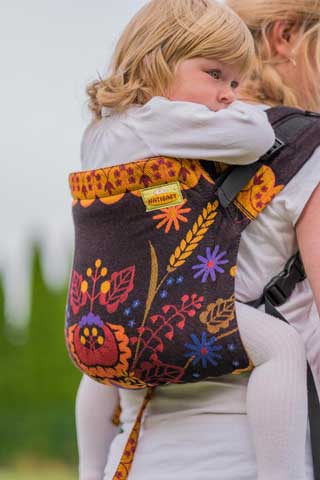 Accessories for children and parents
Our offer has also been enriched with accessories and extras for children featuring our fabrics: handbags, backpacks, bum bags, blankets, pillows, doll carriers and wraps. Over the years, we have gained great experience in weaving, thanks to which we can meet very demanding projects.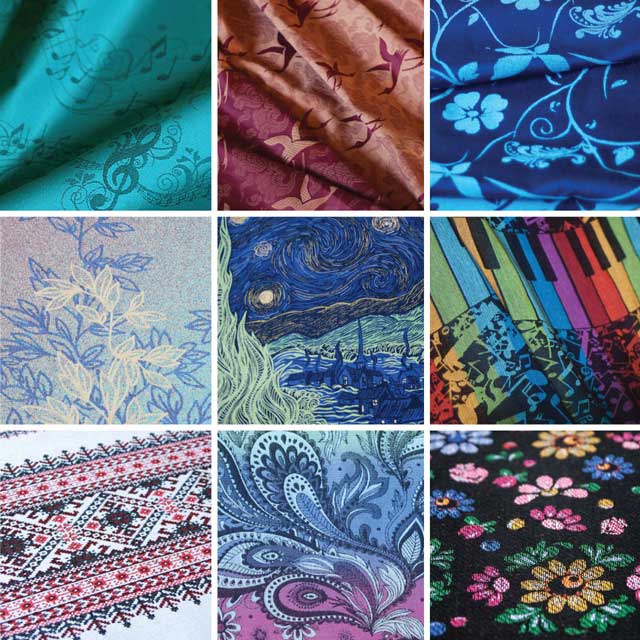 Limited designs
We have extensive experience in the market in creating exclusive designs on request. We have put to a test hundreds of types of weaves, weights and admixtures. We will be happy to cooperate and create limited designs for stores selling accessories for children from around the world as well as for individual groups who want to create their own wrap design.